I met Laura & her sister at a Bridal Showcase for Brulee Catering for Moulin Philadelphia weddings at Sherman Mills. We immediately hit it off. She is fun, witty, smart, and is all about friends & family. I met up with Laura and her fiance, Josh, about a week later and loved them. I'm so happy they gave me the honor of capturing their wedding day!
Ceremony & Reception: Moulin by Brulee Catering
Hotel: The Notary Hotel
Hair & Makeup: Capelli & Trucco
Florist: Marcus Hook Florist
Band: Verona EBE
Cake: Isgro Pastries
Wedding Planner: Tara Justice

Bridal Preps at The Notary Hotel
Laura did her bridal preps at the newly renovated Notary Hotel next to City Hall in Philadelphia. The views of City Hall are amazing, and it feels like you can almost high five William Penn! Also, the lobby is pretty incredible with all the new custom decor. It feels old worldly but fresh and modern at the same time.
There is also a great spot to photograph couples where the light is gorgeous. Just left of the Notary (facing the hotel), they have a magnificent walkway with high columns and vaulted ceilings. We chose to have Laura & Josh's first look here as well as a few portraits before we headed over to the back of the Art Museum.
Art Museum & Azalea Gardens Portraits
Laura wanted to capture some fall colors as well as some greenery. What better spot than behind the Philadelphia Art Museum and the Azalea gardens! They had a beautiful day filled with sunshine, fall colored leaves, and 24 crazy fun individuals in their bridal party. Laura & Josh are so in love, and it shows how they naturally interact and laugh with each other.
So many photobomb opportunities with strangers at the Art Museum!
Moulin Philadelphia Cocktail Hour
The cocktail hour at Moulin takes place in the entrance area of the venue and is quite a stunner. They have beautiful chic couches in the front. There are tons of floor to ceiling industrial windows bathing the space with natural light. It is also not a narrow space, so quite comfortable with larger parties like Laura & Josh had.
Cocktail hour at Moulin weddings are pretty damn amazing thanks to Brulee Catering! They are simply one of the most excellent caterers in the Philadelphia area, and you can see from the high-end hors d'oeuvres. They will promise you no one will go with an empty stomach into the reception.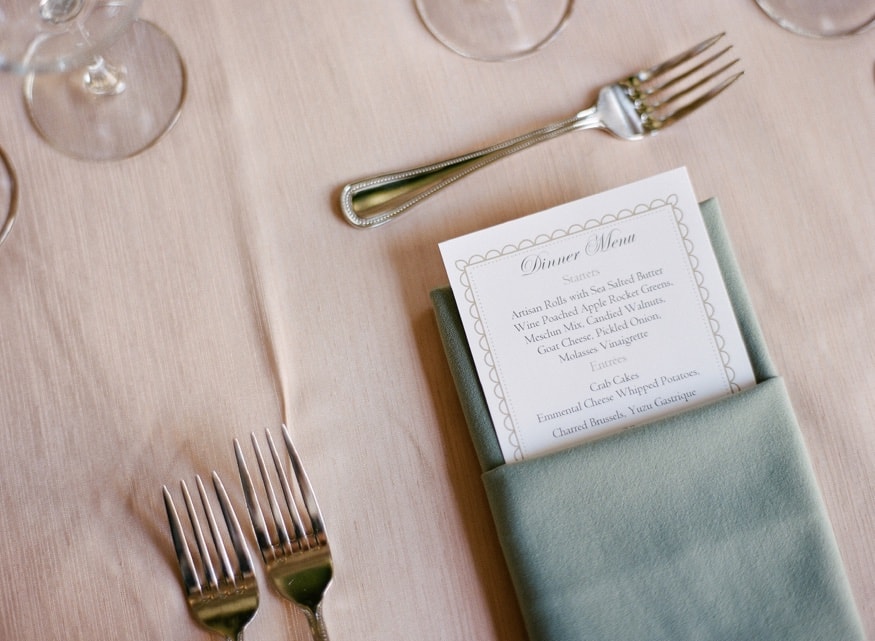 Moulin Philadelphia Wedding Ceremony
Their Moulin Wedding ceremony took place in the ample open space next to the bridal suites. They completely surround the area with pipe and drape and have a stage for the ceremony and their chuppa to be placed. Moulin is like a blank slate being a historic warehouse. You can add lighting, florals, drape, and go really bananas.
My favorite part of Laura's ceremony is they had no ushers, but a framed picture of Usher pointing them to take a seat wherever. The "Usher" was just another sign of their fun and witty personalities.

Moulin Philadelphia Wedding Reception
The Moulin Wedding reception space is, again, a nice blank slate for you to design the dreamiest wedding space you can conjure up. They have the floor to ceiling windows surrounding the area. Market lights and cool industrial chandeliers cover the ceiling above. The area next to the windows is a great space for a band such as the one that rocked Laura & Josh's horah. Josh almost didn't make it out alive of the horah as they dropped him forward off the chair in the air. There's always one rookie trying to hold the chair up, and Josh is a tall man.

I had an absolutely incredible day with Laura, Josh, and all their friends & family. They came in 3 weeks after the wedding to view their story on the big screen. Can't wait to have them in to pick up the wall art they chose and their album soon!
Published in
If you like this unique space check out this amazing Magic Gardens engagement session in Philadelphia