Ashley & Brandon's River House at Odette's wedding in Lawrenceville, NJ, was an incredible start to the 2021 wedding season! I suggested Odette's as their wedding location, as Ashley contacted me before booking her venue/date. Their day was supposed to be extremely windy and warm, but there was only one massive wind gust that occurred, and I will reveal that later in their story 😉
Vendors
Venue: River House at Odette's
Hair Stylist: Fringe Hair Boutique
Makeup Artist: Kristen Fiori
Music: LJDJ's
Bridesmaids Dresses: Bella Bridesmaids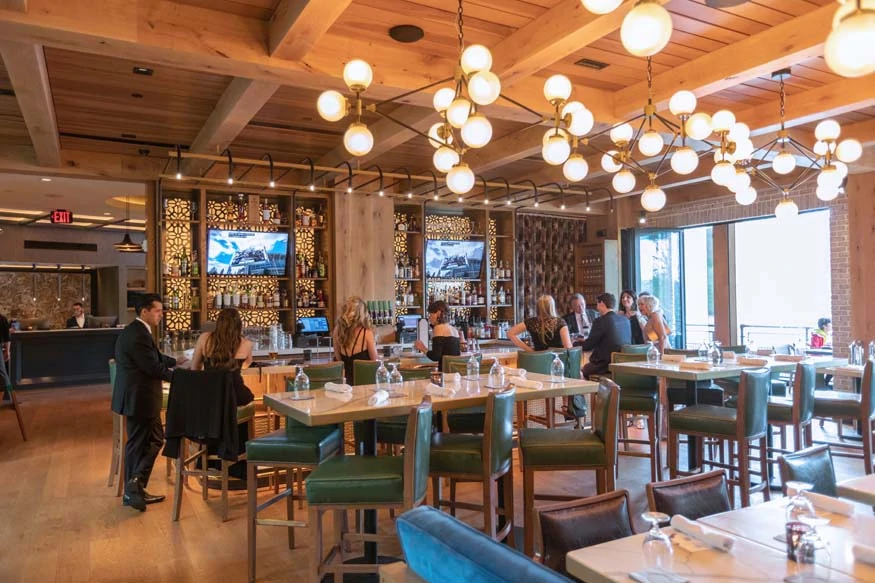 Rooms at River House at Odettes
The rooms, restaurant, lobby, and views of Odette's are stunning! Each room is different and has a unique feel to it, but also very warm and inviting. The bridal suite was spacious, and you will love the back deck patio overlooking the river!
River House at Odette's Wedding photo locations
The outdoor shooting spaces are perfect for small to medium-sized bridal party sizes. Allocate some time to walk down as the best spaces to shoot during the mid-day sun are down the trail a little bit. The absolute best time for your photographs here is late day to golden hour, especially if you want those beautiful river views with the hills in the background.
One of the most pleasant surprises is the rented bikes on site. They are an absolute blast to shoot with and a staple for photographs at Odette's. We had so much fun with Brandon and his groomsmen riding around when we were shooting.
Riverhouse at Odettes Wedding Ceremony
Wedding ceremonies at Odette's are incredible at their outdoor space with upper and lower seating. In addition, the weeping willow tree and greenery backdrop are unlike anything else in the area.  Be careful of gusts of winds, though. If you have a floral arrangement on the wedding altar, be careful. The florals fell during the ceremony but were caught by some cunning spectators.
River House at Odette's Wedding Reception
The space is beautiful, and I want to mention that the wood flooring here is impressive and adds a ton of warmth to the room. Views of the river will have your guests in awe, especially as the sun starts to set and you can see the golden kiss of the sun on the top of the mountains across the river.
It was an absolute pleasure to document Ashley & Brandon's wedding. They are fun, natural together, and have fantastic family and friends. The staff was beyond accommodating, nice, friendly, and, best of all, fun to be around.
Best wishes to Ashley & Brandon!
If you love New Hope, check out Rebecca & Kathryn's wedding in New Hope!