Christa & Peter's Somerset wedding venue was out of this world! The Palace at Somerset Park was amazing to work at, but let's talk a little more about the fantastic people involved! Christa & Peter found me through a friend's wedding, Kellie & Karl.
Christa is a professional pastry chef that makes confections sweet perfections! Peter is an officer, and he finally got to lockup this "sweet" girl. See what I did there? 😉
Ceremony: St Paul's Roman Catholic Church
Reception: The Palace at Somerset Park
Hotel: The Nassua Inn
Hair & Makeup: Coterie 17
Florist: Petal Pushers
Band: Elite Entertainment
Cake: Christa, the bride!

Preps at Nassau Inn – Princeton, NJ
They had their morning preps at the historic, the classic, the romantic Nassau Inn in Princeton! I love working here. The parking is so easy, and the rooms feel very rich and classical. Plus, I have always worked with the best wedding parties here, which helps sway my feelings toward the place.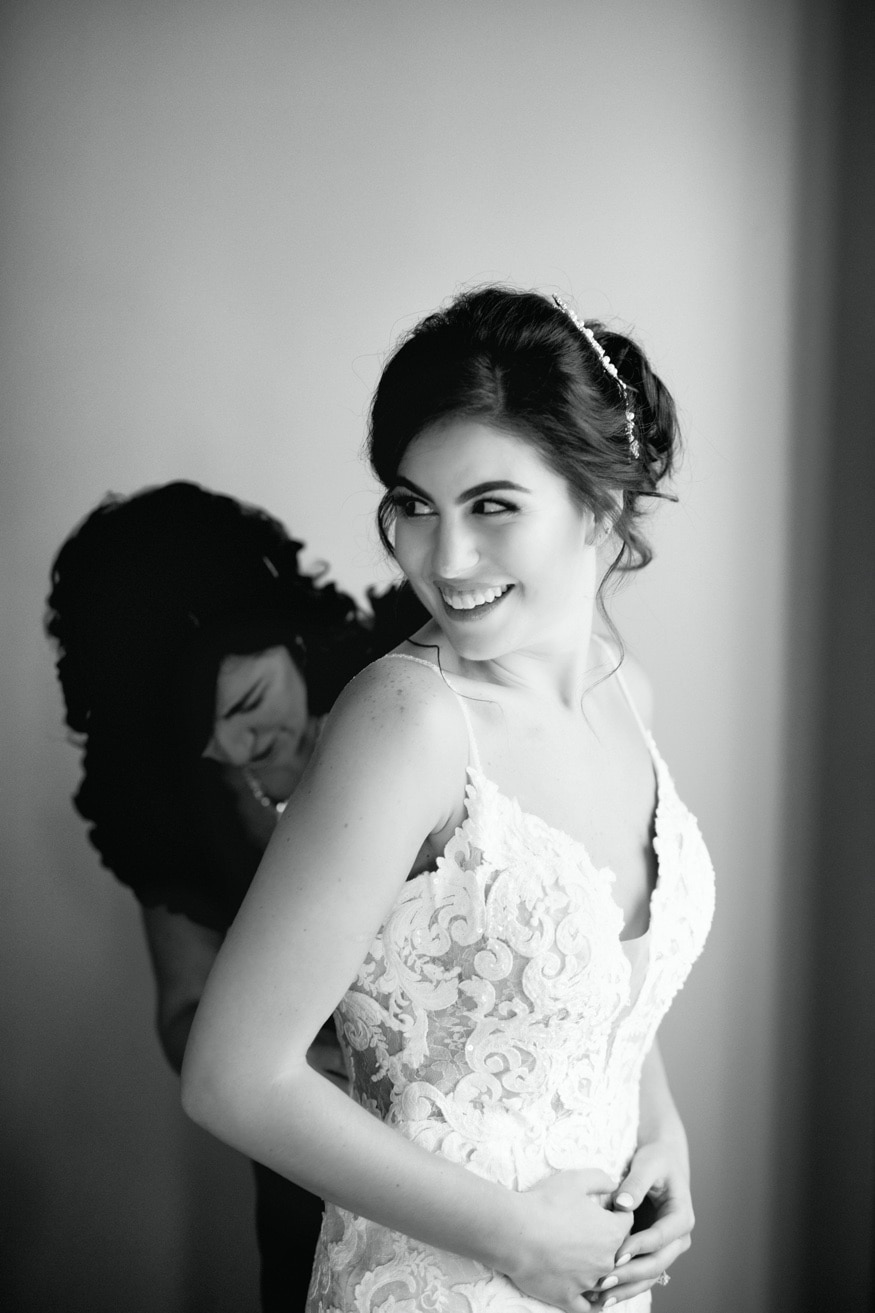 Church at St. Paul's Roman Catholic Church Princeton, NJ
Bridal Party Portraits Princeton University
Princeton University is one of my favorite locations to photograph in NJ! We also had incredible golden hour light for their session. I have photographed here so many times; I even made a smaller article about it (check it out).  
One of the greatest things about the campus is shooting here in the fall. The last week of October and the first week of November are the best times to go for the fall foliage. We got real basic and played with leaves for a bit 😉
Somerset wedding venue cocktail hour
The Palace at Somerset is a beautiful space, especially for cocktail hour. They typically would have had cocktail hour on the back patio, but it was quite cold on Peter & Christa's wedding day. The guests did, however, use the outdoor patio at night, and they had beautiful fires burning to keep the guests pleasant and toasty.
The Palace at Somerset Park wedding reception
The Reception at The Palace at Somerset Park was filled with energy and emotion. The couple opted to make their grand entrance down the giant stairwell directly onto the dancefloor. Each staff member was great to work with and helped the couple have the perfect evening. They kept an eye out if anything was going down.  
 Parking at this Somerset wedding venue was incredibly easy. They had valet, but there was ample parking right next to the entrance. Guest parking is sometimes overlooked at venues, as it should be super easy for your guests—some places in the city you have to go like 30 minutes early to wrangle with valet.  

Christa & Peter, like their GTKY session, brought their Harley Davidson motorcycle to the reception for some great shots of them leaving. As they exited the venue, I did a sparkler send off with my special edition sparkler cannon to set it off! It was a blast, haha. Then they did some laps on the motorcycle at night with the cans attached to the back of the Harley. What an amazing way to end the night and their story.

I absolutely loved getting to know Christa & Peter over the past year and a half. They are incredible together! Their family and friends are fantastic. Their final wedding album made of fine art linen and their wall art canvas were stunning and hope to see them as their family grows.
I am always sad when couples pick up their albums and wall art. As they walk away, I know they are headed into another big loop on their rollercoaster of life.